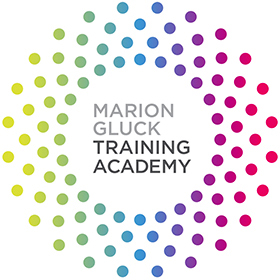 Bioidentical Hormone Replacement Therapy
Teresa, at Chameleons Hair and Scalp is qualified in Bioidentical Hormone Replacement Therapy with the famous Marion Gluck Training Academy.  This therapy specialises in hormone balancing therapy which uses bioidentical hormones.
Hormones serve as an internal communication system between cells throughout your body, from your brain to your heart. Your hormones can have a huge impact on your health and well-being. They co-ordinate digestion and growth to your appetite, immune function, mood, and libido.
Bioidentical Hormone Replacement Therapy, otherwise known as BHRT mixes a special blend of hormones. This corrects hormonal imbalances and replaces hormones that deplete in our bodies as we age.  It can enhance our quality of life as we age.  BHRT or natural hormone therapy as it is known is used to treat hormonal problems in both men and women.
The Marion Gluck Method which Teresa practices has been based upon a full understanding of patients.  Before BHRT is used, Teresa will gain a full medical insight from a thorough consultation. This will include lifestyle history and relevant medical tests. This information will enable Teresa to create a treatment plan. This will optimise your health, energy, and way of life.
As men and women age, the levels of some key hormones in the body go down. These include estrogen, progesterone and testosterone. 
Women's Health – what can be treated
Sometimes, women can be confused by what is happening in their bodies during different stages of their lives.
Perimenopause

Menopause

Pre-Menstrual Syndrome

Premenstrual Dysphoric Disorder

Postnatal Depression

Depression

Endometriosis

Osteoporosis

Polycystic Ovaries Syndrome

Thyroid Dysfunction
 Men's Health – what can be treated
Men produce the same hormones as women, just in different amounts. Some of the things that men notice are:
 

Depression

 

Andropause

Testosterone Replacement Therapy
Frequently Asked Questions
You may question yourself and not be sure if starting BHRT is right for you. Here are some of the most common FAQs.  If you can't find the answer to your question, please do not hesitate to get in touch with Teresa by emailing her at info@chameleonshairandscalp.com  She will endeavour to get back to you within 24 hours.
What are bioidentical hormones?
Bioidentical hormones are compounds that exactly match the natural hormones your body makes when it is (or was) in balance.
How will I know if it's the right time to start BHRT?
Typical symptoms that might show that you need to undertake BHRT are:
anxiety – feeling extremely emotional

fatigue – over-tired all the time and not being able to sleep

extreme menopause or andropause symptoms
hair loss
hot flushes or night sweats
brain fog and memory loss
If you feel like you might have a hormone imbalance, we encourage you to book a consultation. At the consultation, we will be able to discuss your options.
How long does a consultation last?
The initial consultation will last for one hour and is completely confidential.
What will happen during my consultation?
During your consultation, Teresa will listen to your concerns. She will endeavour to find out how you are feeling. She will also discuss your goals and the importance of hormone balance.
At your first consultation we will ask you to bring with you:
List of current medication
Details of your medical history
Details of a pelvic ultrasound scan or mammogram.  These can also be emailed to teresa@chameleonshairandscalp.com
or during treatment, Teresa may request several blood tests. She may also carry out an examination, such as a pelvic ultrasound scan. This will enable her to gain a full picture of your health and hormones.
Have you had a pelvic ultrasound scan or mammogram dated within the last year?
If you do, please bring them to your first consultation. You may need a referral or further medical treatment that we cannot provide. You will be told if you need a referral at your consultation.
How can I book a consultation?
You can book a consultation by contacting our salon via 01752 480030. Or if you prefer you can email us at info@chameleonshairandscalp.com